It's time. Get back out there and plan the vacation you've been waiting for.
Fall is here, and things are looking up. It's time to celebrate making it through this tough year and go big, celebrate, and enjoy a much-needed vacation.
Whether you need some peace and quiet on a sandy beach, or a place to reconnect with the family and friends you've missed, our 19 hotels, resorts, and adventure experiences throughout the U.S. and Canada are ready for you. And to ensure you start your stay off right, for a limited time, all guests who book our Cheers to Your Arrival package will be greeted with a special celebratory welcome amenity.
Explore our collection and start planning your getaway today.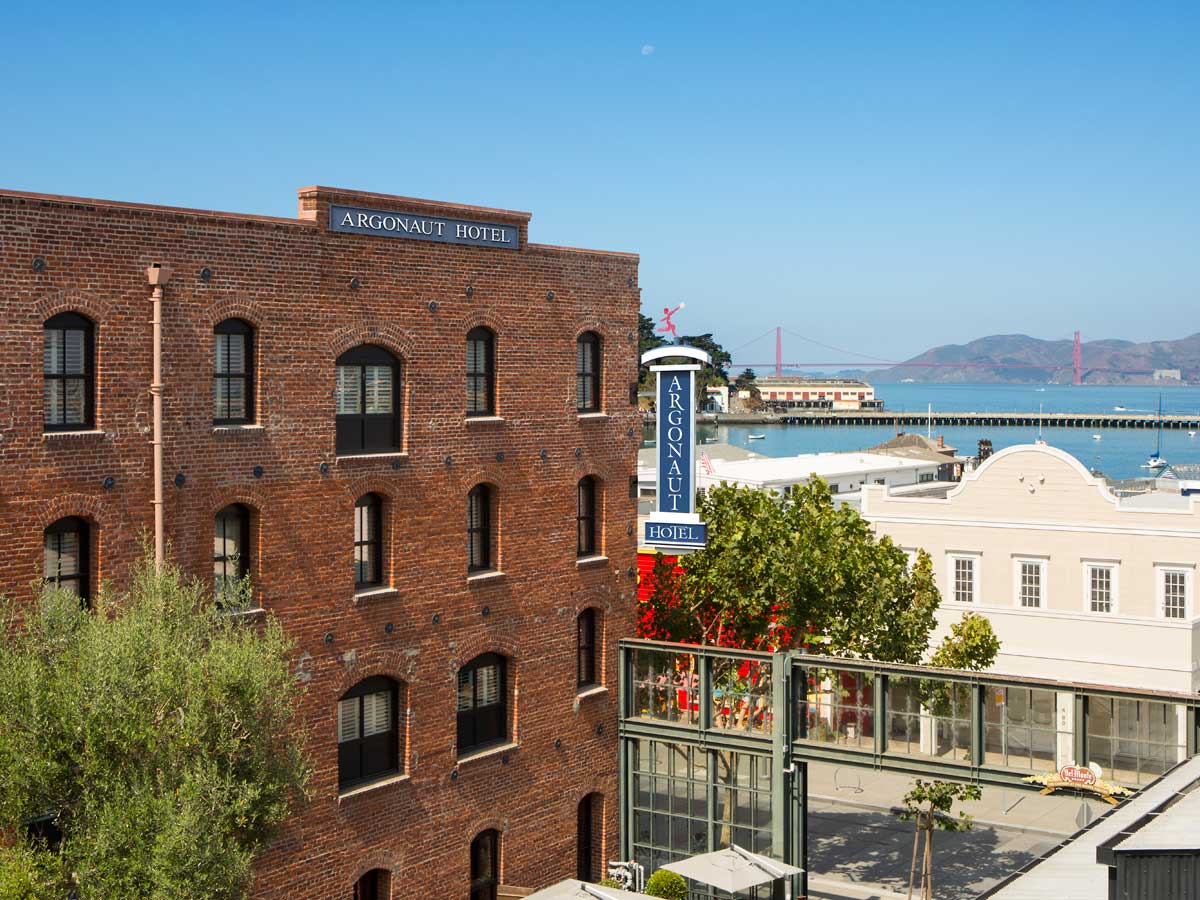 Argonaut Hotel
SAN FRANCISCO, CA
San Francisco is open and ready for exploration. Located in the heart of the city's popular Fisherman's Wharf neighborhood, Argonaut Hotel exudes the true essence of a boutique hotel and features breathtaking views of the Golden Gate Bridge and Alcatraz Island. With its exceptional service, charming, iconic style and the adjacent family-friendly Blue Mermaid Restaurant & Bar, Argonaut Hotel is an ideal spot to base your San Francisco adventures.
San Diego Mission Bay Resort
SAN DIEGO, CA
San Diego explorers will be welcomed at San Diego Mission Bay Resort with SoCal style and a special welcome amenity. The fully transformed, centrally located Mission Bay resort offers a variety of options for the entire family to enjoy while bringing the best of Southern California lifestyle to your fingertips – sun, sand, and so much more.
Hotel Zoe Fisherman's Wharf
SAN FRANCISCO, CA
Noble House guests headed to San Francisco can experience The Bay at its best at Hotel Zoe Fisherman's Wharf. Located near the waterfront and piers in the iconic Fisherman's Wharf neighborhood, Hotel Zoe boasts spectacular views and has a whimsical spirit that's sure to inspire your wanderlust.
Kona Kai Resort & Spa
SAN DIEGO, CA
Getaway to an island retreat in the heart of San Diego at Kona Kai Resort & Spa. Located at the tip of Shelter Island and featuring expansive lush tropical gardens and a private beach, Kona Kai welcomes you with the southern California vibe we could all use a bit more of. Find your happy place amidst astounding bay and marina views, sip on a tropical cocktail poolside at the adults-only Paloma Pool & Bar, or curate your own adventure as you zip around the San Diego Bay on jet skis, taking in the city from a new perspective.
River Terrace Inn
NAPA, CA
Escape to dreamy Napa Valley wine country at River Terrace Inn this fall and winter. Perfect for all of the relaxation and imbibing that your heart desires, River Terrace Inn features luxurious accommodations, personalized service, and a pristine riverfront setting. World-class wine and a peaceful sanctuary nestled among lush, rolling hills, a sea of vivid wildflowers, and radiant vineyards await.
The Portofino Hotel & Marina
REDONDO BEACH, CA
Located on a private peninsula in Los Angeles' beloved South Bay, The Portofino Hotel & Marina is Los Angeles' only hotel located directly on the Pacific Ocean. A coastal retreat that allows guests to unwind, curate their own adventure and experience an 'endless summer,' The Portofino exudes the true SoCal experience.
L'Auberge Del Mar
DEL MAR, CA
With an all-new look and transformational renovation complete, L'Auberge Del Mar offers a resort experience reminiscent of a private, coastal estate. Just steps away are numerous shops, restaurants, and galleries, as well as scenic hiking trails at the Torrey Pines State Reserve and historic Del Mar Racetrack. Nearby, enjoy golfing at exclusive courses as well as the unlimited outdoor activities and attractions that San Diego has to offer.
Napa Valley Wine Train
NAPA, CA
Explore Napa Valley by rail. The Napa Valley Wine Train is one of the most distinctive Napa restaurants, offering an authentic, memorable experience that echoes the glory days of train travel, complete with fine dining service, multiple course meals, Napa Valley scenery and ultimate relaxation aboard exquisitely restored vintage rail cars. Take a trip into the luxurious American past on this unparalleled journey.
Gateway Canyons Resort & Spa
GATEWAY, CO
Opt outdoors this fall at Gateway Canyons Resort & Spa, an award-winning adventure resort located in the secluded Unaweep Canyon of Western Colorado. Surrounded by the vast lands of the Uncompahgre Plateau, Piñon Mesa and La Sal Mountains, adventure meets luxury at our full-service resort, featuring exceptional lodging, dining, outfitting, educational programs, and the world-class Gateway Colorado Auto Museum.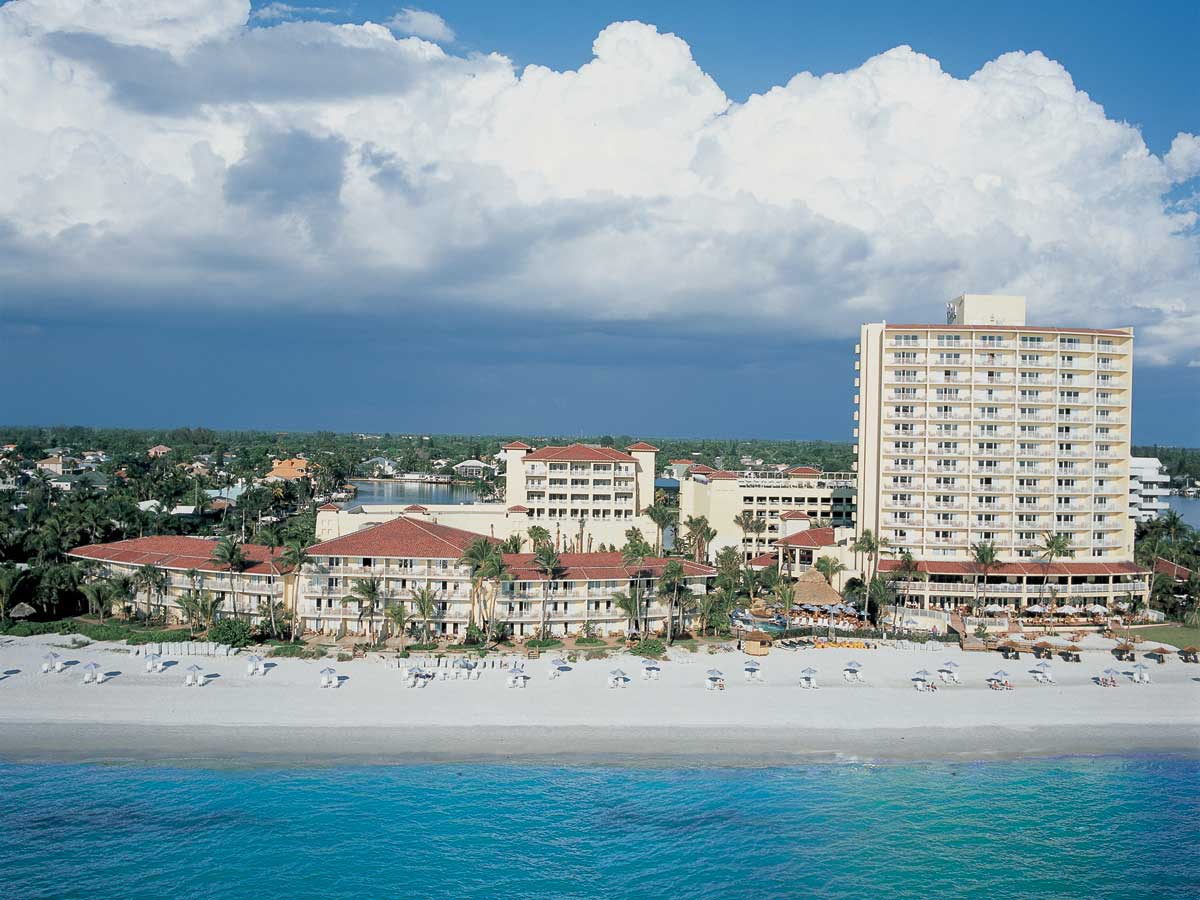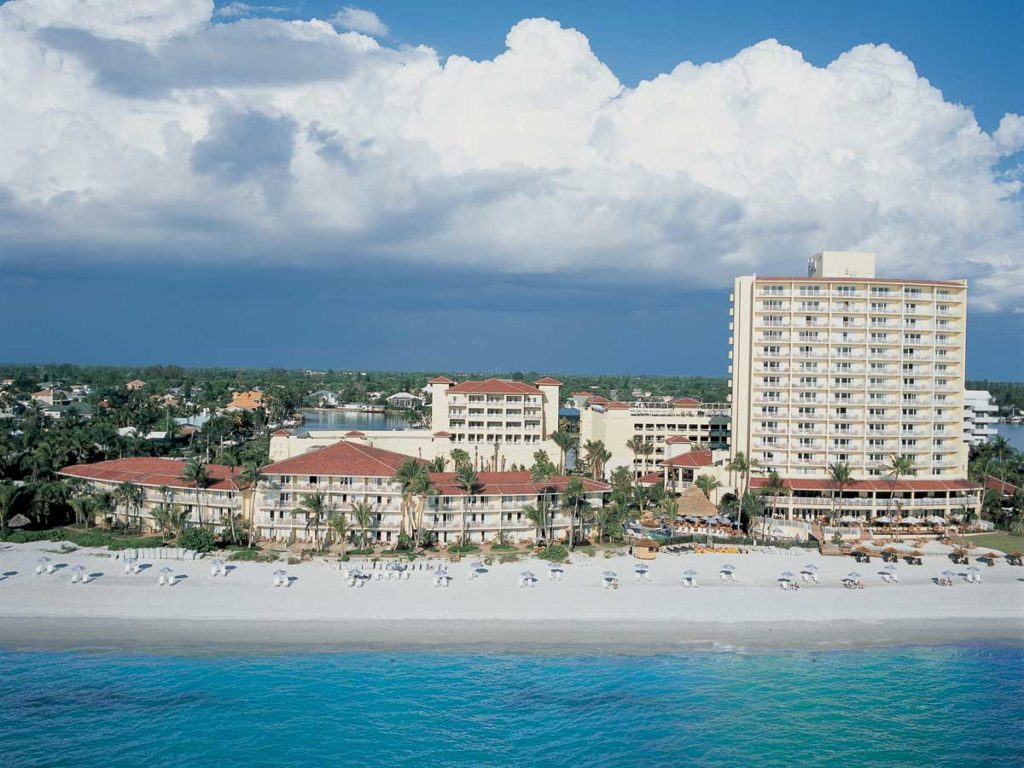 LaPlaya Beach & Golf Resort
NAPLES, FL
Naples' only beachfront luxury resort offers a front-row seat to Florida's panoramic Gulf Coast of sparkling turquoise waters and sugar-white beaches. Relaxing days are spent in the spa, dining oceanfront at BALEEN, on the championship Robert Cupp golf course, by one of the four pools or in your elegant and comfortable guestroom. Discover why LaPlaya captures coveted spots on Condé Nast Traveler and Travel + Leisure top resorts lists every year.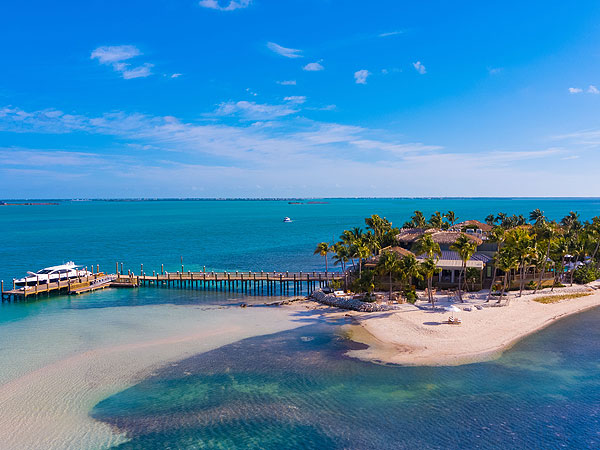 Little Palm Island Resort & Spa
LITTLE TORCH KEY, FL
Recently awarded a spot on Condé Nast Traveler's 2021 Hot List and deemed one of the best resorts in the world, Little Palm Island Resort & Spa is the quintessential island paradise. Arrive by boat or seaplane to experience the comfort of one of thirty private, thatched-roof oceanfront bungalow suites, world-class dining, exciting water sports, a luxurious island spa, or beachside respites. Set in the Florida Keys but evoking a South Pacific isle feel, Little Palm is an adults-only resort and offers a true escape from every day life.
Ocean Key Resort & Spa
KEY WEST, FL
If it is not already your go-to vacation destination, Key West and Ocean Key Resort & Spa are about to jump to the top of your list. Let go and enjoy this tropical locale from the heart of it all, located at Zero Duval Street on the very tip of the Florida Keys. Begin your vacation with four-diamond dining, a visit to our spa, or simply enjoy your front-row seat overlooking the Gulf of Mexico and the lively Sunset Pier.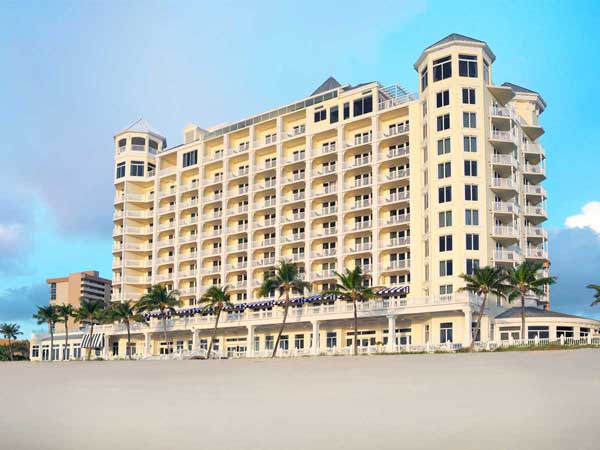 Pelican Grand Beach Resort
FORT LAUDERDALE, FL
We invented Tropical Distancing™ with you and your upcoming travels in mind. Take your pick of options for relaxing, exploring, and enjoying Fort Lauderdale with beachfront Pelican Grand Beach Resort as your coastal home away from home. Sitting directly on the Atlantic Ocean, the resort boasts a zero-entry pool and isolated beach, which are joined by Fort Lauderdale's only lazy river and three onsite food and beverage outlets.
Solé Miami, A Noble House Resort
NORTH MIAMI, FL
North Miami beach days are in your future at Solé Miami, where white sand, beachfront firepits, a poolside bar and pool deck, and breathtaking views of the Atlantic are waiting. Solé Miami is located in North Miami on Sunny Isles Beach, centrally positioned just minutes from the culture and nightlife of South Beach and the Art Deco District, but far enough to provide a serene, relaxing beach experience.
Jekyll Island Club Resort
JEKYLL ISLAND, GA
Surrounded by 5,700 acres and the most undisturbed lands of any Golden Isle, Jekyll Island Club Resort is your ideal Island sanctuary with a rich history. Guests are invited to travel back in time, picnic on our golden beaches, stroll the river walk or tee it up. Explore a curated coastal escape at your choice of the 159-room historic Jekyll Island Club, three sprawling Island Cottages, and the new 40-suite Jekyll Ocean Club, featuring intimate abodes, an enchanting Clubhouse, freshly upgraded rooms and suites, reimagined Southern dining experiences, and more for the whole family to enjoy.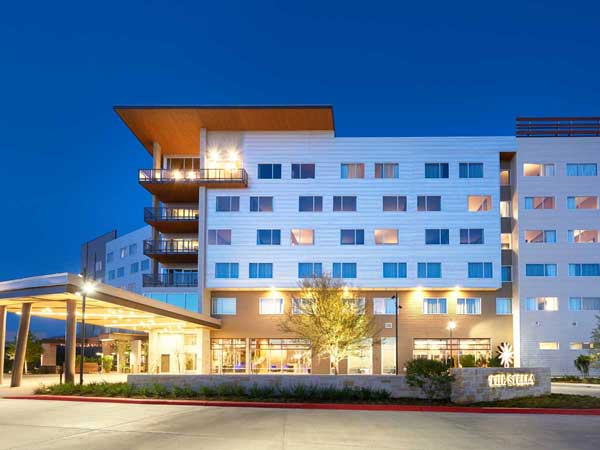 The Stella Hotel
BRYAN-COLLEGE STATION, TX
The Stella welcomes all to feel at home, rest their heads, and savor the awe-inspiring views of Central Texas. Located on Lake Atlas in Bryan-College Station and rated the #12 Hotel in Texas by Condé Nast Traveler's 2021 Readers' Choice Awards, The Stella welcomes guests into a world that honors local history and cherished traditions.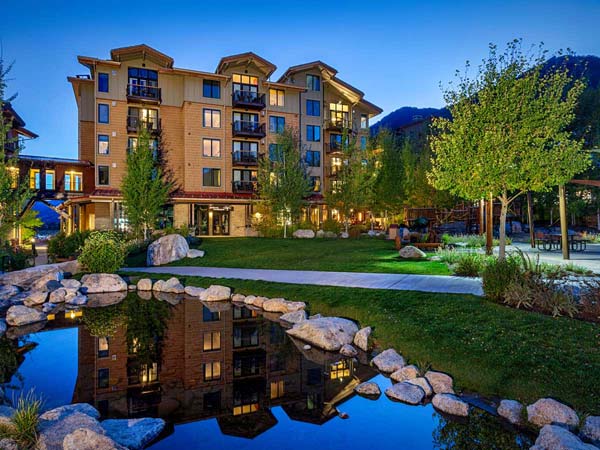 Hotel Terra Jackson Hole
TETON VILLAGE, WY
Standing at the core of one of the nation's most iconic ski destinations, Hotel Terra beckons adventure-seekers looking for the next level modern mountain experience. From the mountain boutique's spirited interiors laced with just the right amount of authenticity and edge, to luxurious amenities curated for those gearing up to 'go big,' Terra is the perfect backdrop to inspire an adventure of a lifetime.
Teton Mountain Lodge & Spa
TETON VILLAGE, WY
Escape to the wild in Jackson Hole, where Teton Mountain Lodge & Spa welcomes you and your family with classic mountain elegance and laid-back style. Discover our award-winning spa, bustling restaurant and four-diamond luxury Jackson Hole lodging – featuring expansive rooms and suites with breathtaking views – and you'll see why we've been consistently named one of the top resorts in the U.S.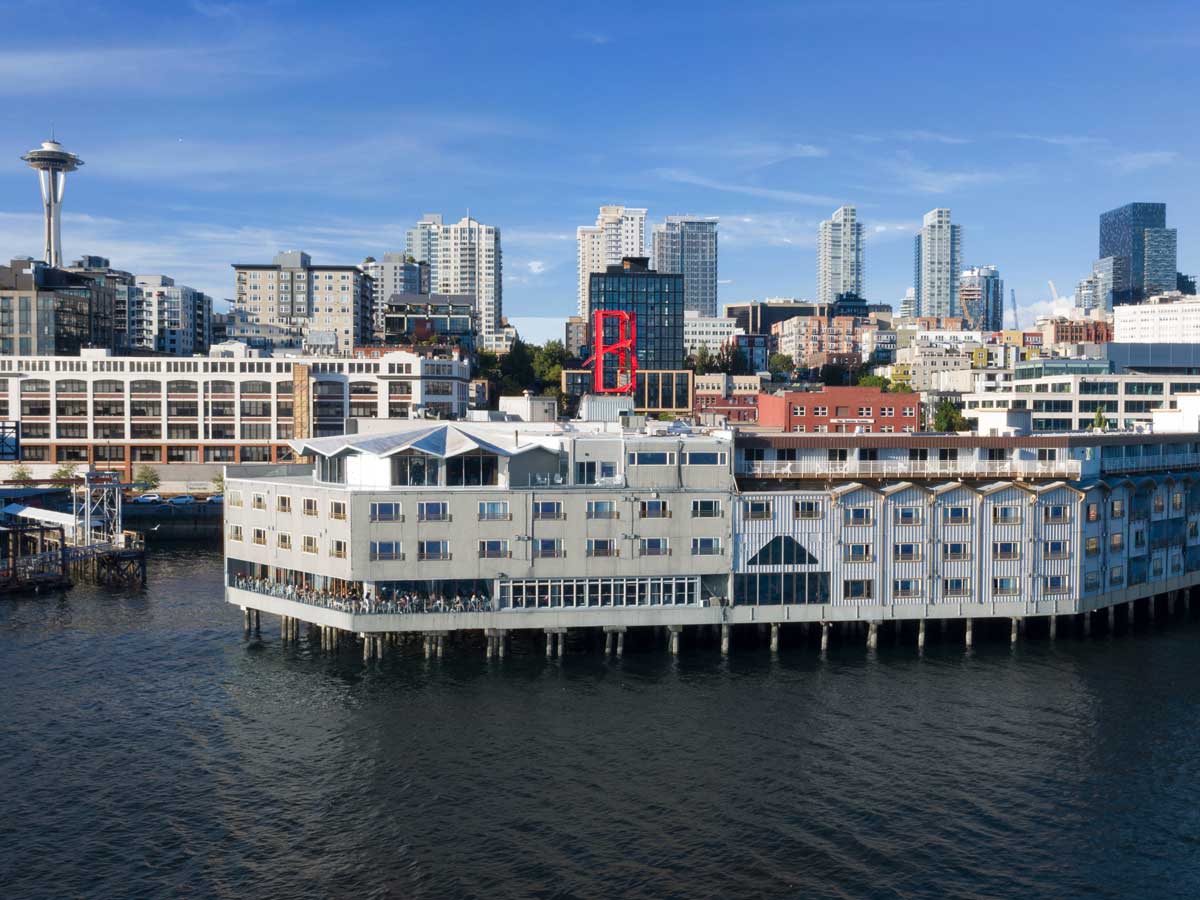 The Edgewater
SEATTLE, WA
Surround yourself with majestic Puget Sound views and unforgettable culinary experiences at Seattle's most storied hotel, The Edgewater. Located on the edge of the vibrant city yet perfectly private, this former destination for legendary musicians like The Beatles and Pearl Jam is your ideal Pacific Northwest destination.
The Josie Hotel
ROSSLAND, BC, CANADA
Get your adrenaline pumping at the award-winning boutique hotel located at the base of RED Mountain in Rossland, BC. With 106 stylishly appointed guestrooms and suites, crackling fire pits, a premier spa, fitness facility and ski concierge services; The Josie merges boutique accommodations with authentic RED Mountain adventure and the distinct spirit of Rossland.
*Offer not valid for the Napa Valley Wine Train. Subject to availability and blackout dates may apply. Welcome amenities may vary by season and date. Cannot be combined with any other offer or promotion; amenity is not redeemable for cash value.